Jon Garber
Owner & Artist
Instagram @deadeyenone
After 15 years in the industry and over 20 years as an artist, I wanted to open a shop that would exceed clients expectations. Everyone is treated with the utmost respect and given a tattoo they can be proud of. My style is classic Americana or traditional. Simplistic yet expressive with bold outlines and a limited color palette, my designs are representative of tattoos from the 1800's. Strength and timelessness are captured in my pieces.
To book Jon, call the shop for an appointment : 480-534-5843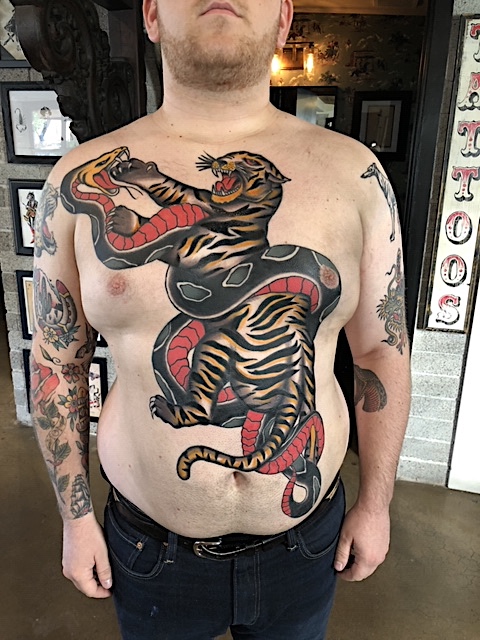 Client testimonials :
I had such an awesome experience at Dame of the West! The staff was really professional and courteous and answered all my questions. Jon did an incredible job and I couldn't be happier with the result. All of the other artists had amazing work as well... I will definitely be making another trip out to Scottsdale for more ink. This place has made every other shop I've been looking at pale in comparison.
David Zick
Jon is one of the best artists I've worked with. I went in shortly after my father died and he was able to identify a peice of traditional flash my dad had, and replicate it. I loved his work so much I received 6 additional tattoos on the same arm. Can't wait to finish this sleeve.
Kenneth Schuerman
Arizona's premier tattoo shop, located in the heart of Old Town Scottsdale.
7151 E 6th Ave.,Scottsdale, AZ 85251
Shop hours : Mon. - Sat. - 12pm - 8pm - Sunday - 12 - 7pm
By appointment (480) 534-5843